LACTEL N°1 MILK BRAND IN FRANCE SOLD IN MORE THAN 50 COUNTRIES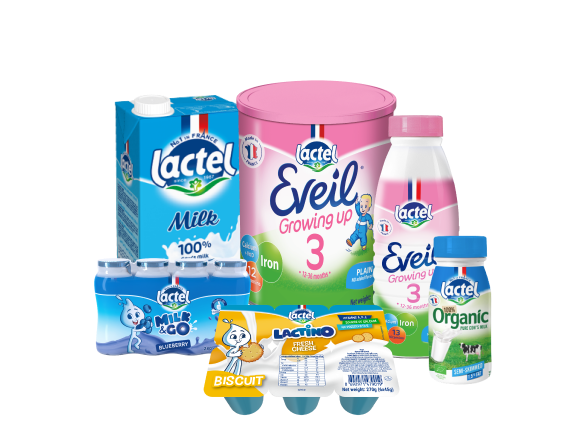 Lactel offers a wide range of dairy products adapted to all ages, at every life stage:
● Milk powders & liquid milks for babies
● Classic & organic milks for the whole family
● Milks adapted to special needs: easy to digest, flavored, etc.
● Dairy dessert
Lactel is the #1 milk brand in France!
Lactel is also the ultimate leader on various milk segments, including infant formulas and organic milks.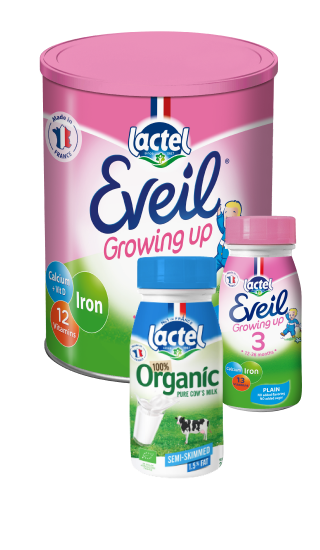 For more than 50 years, Lactel has been proving its expertise and know-how in the development of innovative products, from the 1st recyclable UHT milk bottle to the launch of organic milk as of 1995.
1967 – Launch of the Lactel brand​
1978 – Launch of the 1st UHT, recyclable milk brick
1990 – Launch of UHT milk bottle
1992 – Launch of Lactel Eveil Growing Up, for babies from 10 months old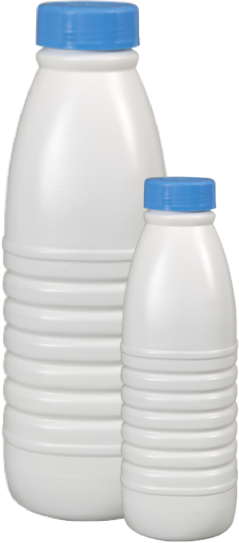 ● Thanks to the UHT process, Lactel bottles have a longer shelf life than fresh milk.
● Lactel pays a high attention to quality and security: our opaque plastic bottles better protect the milk from light.
● The screw cap allows the milk to better keep its nutritional properties for a few days after opening.
● All Lactel bottles are made from HDPE (high-density polyethylene), which is 100% recyclable.
All our factories have been granted strict and recognized health certificates, to ensure the best quality of our products to our consumers.