LACTEL N°1 MILK BRAND IN FRANCE SOLD IN MORE THAN 50 COUNTRIES
From the birth of a child to his 1st steps, Baby experiences many "1st times". His food evolves as he grows. By your side to help your baby reach his full physical and intellectual potential, Lactel Eveil's nutrition experts have been developing the best growing up products, all made in France.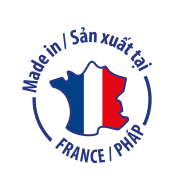 DELICIOUS DESSERTS AND DAIRY DRINKS
Your children will love our range of dairy drinks, in an on-the-go packaging. We also provide spoonable desserts to eat at home. The whole range is a source of calcium!
With long-standing expertise and high quality standards, all Lactel milks are produced in the heart of dairy regions, revealing a natural and delicious taste. Enjoy all the benefits of our pure cow's milks, adapted to the needs of the whole family day after day.